This is my photo entry in the "End of the Line"
photo contest sponsored by 'Gardening Gone
Wild'.
This oak leaf has reached the end of the line as has
the green briers that it is trapped upon.
---------------------------
As I was going through my pictures I ran across
several that could represent the end of the line
in nature and the garden.
This could represent to some the end of the line
with no way under or over.
I am surrounded by woods so there are many
trees that are around that show the end of
their cycle here or the end of the line.
They are influenced by disease, insects or even by
human hands.
This hollowed out Honey Locust tree stands at the
edge of the property and by all rights should be
taken down. It has been this way for years and still
it stands. I have been tempted to stick a Gnome in it
or a Raccoon statue. Would Bilbo like this home DP?


Some meet their end by ice and high wind of winter
bringing them down.
Here in the State Park's there are many trails that seem
to have no end of the lines. They go on for miles.
Also there are old roads that reach the end of the
line where once stood the old homeplace.
Or maybe it is the last rose of summer.


Some may think this is the end of the line.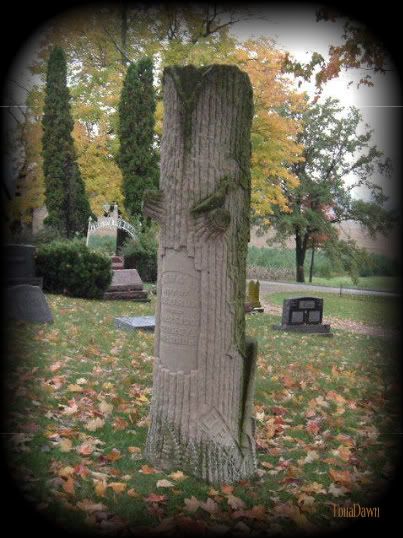 But I feel that just as in nature when something dies
or reaches the end of its line it only gives a new
beginning to new life....


so it is with the human spirit.